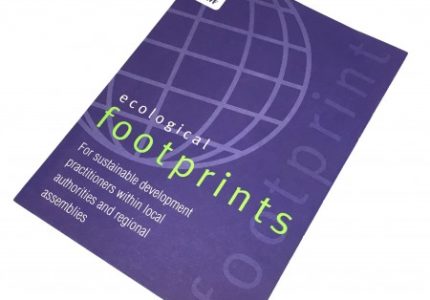 Flyer Printing In Farnham
Make sure your brand is turning heads with local flyer printing in Farnham. When printed in full colour a highly quality advertising flyer is a highly cost effective marketing tool.
Flyer printing is particularly effective for local advertising for new businesses, events or product launches.
Our flyer printing services includes standard sizes but a custom size is no problem. Please speak to our team about your ideas and requirements. Flyers are a flexible must-have in your marketing kit bag.
Get a Quote
To help you create your perfect printed flyer we have a huge range of paper stocks and can customise any design to meet your needs.
- A flexible an cost effective marketing tool
- Available in various paper types & sizes
- Custom flyer design services available
If you're looking for flat or folded flyers we can deliver. Any size. Glossy, silk or uncoated papers are our go-to stock. Our popular flyer paper weights run between 115gsm – 350gsm. A glossy stock with give a clean, crisp print finish. Silk gives you good colour differentiation with a smooth feel and sheen. Uncoated paper is more absorbent and the ink will appear more knocked back. Good for eco-design effects.
Talk to us about our bespoke service if you unsure how to achieve your end goals.
We are Crown Design and Print. A leading UK environmental digital and lithographic printing company. We print everything from large format printing through to booklets, banners and business cards. We have been providing high-quality print services to leading national charities, major environmental organisations, blue-chip companies and local businesses for over 30 years.
Get a Quote
"Thanks for all your support and help over the years – 12 years and 133 editions. You've not missed a beat in all that time."
Andrew – District Scouts
"Thank you so much! Yet another speedy service! Really appreciated!" 
Ella Gardiner, Marketing & Comms Officer – Local Authority Organisation
"Thank you so much for the leaflets! They look amazing."
Harriet Brandt, Sales and Marketing Coordinator – Food Manufacturer
"We are over the moon with the outcome of the stationery… A really amazing job!"
Jay Dick, Lead Designer – Rawnet Ltd
"A huge thank you for the flyers for the K9 event at such short notice, and of course, for the urgent second run. Everyone loved it." 
Sara Kinge Manufacturer
"I just wanted to say thanks so much for the signs and arrows – they look great"
Collette - – Construction Company
"Thanks very much for producing the Banners for the London Bike Show. They look great!" 
Will Wood – IC Glove
– "Crown's great customer service makes them stand out for us. They always go that extra mile to make sure each job is done to the highest standards." 
Anna Coassin, Individual Giving Manager – Phyllis Tuckwell
"I can fully wholeheartedly recommend Crown as a printer. Fast, efficient, and very easy to work with." 
Cedric Taylor, Head of Print, Procurement & Production – Leading National Charity
"The best brochures ever produced! The Bristol team were stunned with their quality. Thank you so much." 
Emma Fisher, Marketing Executive Summer School